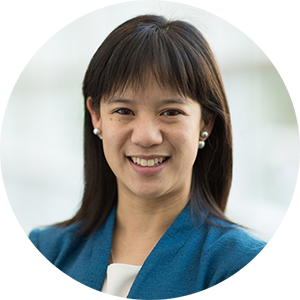 The North Carolina Department of Health and Human Services today announced the launch of the Division of Child and Family Well-Being to help achieve its vision of children who are healthy and who thrive in safe, stable and nurturing families, schools and communities.
"The new division is another step forward in advancing whole child and family health and well-being," said NCDHHS Secretary Kody H. Kinsley. "Investing in families and children's healthy development builds more resilient families, better educational outcomes and in the long term, a stronger society."
 
The new division brings together programs and staff currently operating across multiple department divisions that support the physical, behavioral and social needs of children under one roof.
"Our Child and Family Well-Being team will wake up every morning with one priority: making it easier for families and caregivers to access the tools they need to give every child the opportunity to thrive," said Chief Deputy Secretary for Opportunity and Well-Being Susan Gale Perry.
Programs moving under the new Division of Child and Family Well-Being include: 
Nutrition programs for children, families and seniors (e.g., Special Supplemental Nutrition Program for Women, Infants and Children/WIC; Food and Nutrition Services/SNAP; and the Child and Adult Care Food Program)
Health-related programs and services for children (e.g., school health promotion; home visiting services; and programs for children and youth with special health care needs)
School and community mental health services for children and youth (e.g., coordination with schools and services like System of Care that coordinate resources for children and families across multiple child service agencies)
The Early Intervention/Infant-Toddler Program, which provides supports and services to young children with developmental delays or established conditions.
NCDHHS also announced two leaders supporting the new division. Charlene Wong, MD, MSHP, assistant secretary for children and families, and Yvonne Copeland, director of the Division of Child and Family Well-Being.
 
Wong is a practicing primary care pediatrician and serves as the Executive Director of the NC Integrated Care for Kids (NC InCK) model, an innovative care delivery and payment model serving Medicaid-insured children in central North Carolina. 
 
Copeland has more than 25 years of strategy, leadership, government relations and operations experience in public-sector health care with behavioral health expertise.
About Charlene Wong
Charlene Wong, MD, MSHP, specializes in adolescent and young adult medicine and health services research. Clinically, she serves as both a primary care physician to young people ages 12-26, while also providing specialized care to this population. The types of care she specializes in include addressing young people's reproductive health concerns (for example, menstrual or contraceptive issues), chronic illnesses, behavioral challenges, and developmental difficulties. Her focus is on providing high quality medical care to youth through respect for each individual, support of their physical and emotional growth, and education to empower them to be thriving, independent adults. She also spends a substantial amount of her time serving as an advocate for young people through health policy and research.
She also serves as the Executive Director of the North Carolina Integrated Care for Kids (NC InCK) model. NC InCK is a CMS-funded pilot to develop and implement a local integrated service delivery and payment model for Medicaid/CHIP insured children (birth up to age 21). Duke, the University of North Carolina at Chapel Hill, and the North Carolina Medicaid agency are partnering to lead this effort with up to $16 million of funding to build capacity and infrastructure. All Medicaid & CHIP insured children in a 5 county area (~100,000 children in Orange, Alamance, Durham, Granville, Vance) are included in the model. 
In addition to NC InCK, her research and policy portfolio focuses on healthcare transformation and health-related behavior change, leveraging principles from behavioral economics and employing person-centered research and policy practices. Most of her healthcare transformation projects relate to informing the transition to value-based care. Her research is based out of the Department of Pediatrics, the Duke Clinical Research Institute, and the Duke-Margolis Center for Health Policy. She directs health behaviors and needs research in the Duke Children's Health & Discovery Initiative and is a core faculty member for the National Clinical Scholars Program at Duke. She is also a faculty member in the Duke Center for Childhood Obesity Research. 
This news release originally appeared on the NCDHHS website.