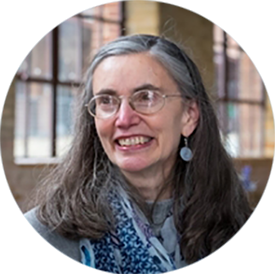 Mary Louise Markert, MD, PhD, professor of pediatrics in the Division of Allergy and Immunology and professor of immunology recently announced her retirement effective October 15, 2021, following over four decades of service at Duke University.
Dr. Markert is a magna cum laude graduate of Smith College. Following graduation, she came to Duke School of Medicine to complete her MD and PhD training under the mentorship of Dr. Peter Cresswell, PhD, FRS. She was elected to Alpha Omega Alpha as a medical student and joined the Department of Pediatrics to complete both her pediatric residency and fellowship in Allergy and Immunology under the leadership of Rebecca Buckley, MD. She then joined the Department of Pediatrics faculty in 1987 and received a secondary appointment in the Department of Immunology where she rose through the ranks from assistant professor to professor.
In her own words
Immunology has been the focus of my research career since the summer after my junior year in high school. The Jackson Laboratory in Bar Harbor, Maine had a program for high school students who were interested in science. My project, with mentor Marianna Cherry PhD, focused on identification of T cells in mice. This summer research experience set me on my path for life.

My next research experience in immunology was with Peter Cresswell, PhD at Duke University. I worked as a technician in his laboratory in the summer after my junior year in college. I eventually completed a PhD with Dr. Cresswell as part of the Duke MD/PhD program. My dissertation focused on characterization of the molecules forming the human Major Histocompatibility Complex. During my time with Dr. Cresswell, I also met Bernard Amos, MD at Duke who encouraged me to go into Pediatrics after the MD/PhD program because of the future potential to use molecular techniques to elucidate the basis of inherited immunodeficiency diseases. I followed his advice even though at the time I had not considered working with children. I then entered the Duke Pediatric Allergy and Immunology training program under the leadership of Rebecca Buckley, MD. Dr. Buckley was, and continues to be, a wonderful mentor for me in immunology.

It was when I joined the Pediatric faculty in Allergy and Immunology that I developed a passion for caring for children. A mother, Sarah Routman, whose infant daughter had Combined Immunodeficiency once told me that I had to play with her daughter before discussing the technical issues and the severity of her daughter's illness. Playing with her baby and all subsequent babies opened my heart to them. These children have been such a source of joy in my life.

My career path changed in 1992 when I answered a phone call from Knoxville, Tennessee. A physician called to ask what could be done to help a baby born with DiGeorge syndrome. My desire to help that child and others like him led to my career in thymus transplantation. Barton Haynes, MD, Professor of Medicine and Immunology at Duke had studied normal human thymus biology for 10 years prior to my asking for his assistance. As a mentor, his support in the early years in the characterization of the thymus cultured in my laboratory was very important for the development of the Thymus Transplantation Program. I must also mention the support of the NIH and the FDA both of which provided very important guidance in my thymus work. 
Beginning in 1993, Dr. Markert began her work in pioneering the development of cultured thymus tissue implantation (CTTI) for treatment of infants born with congenital athymia. Throughout much of the next three decades, she honed the approach, benefitting from research collaborations with renowned colleagues at Duke. On October 8, 2021 the FDA approved a regenerative medicine based on Dr. Markert's pioneering work as the only therapy for congenital athymia, a grouping of rare diseases such as complete DiGeorge Syndrome that are characterized by the lack of a functioning thymus. Without the gland, which trains the body's T-cells to fight pathogens, seemingly harmless infections can be fatal. Without treatment, infants with congenital athymia conditions typically die by the age of three.
The newly approved therapy, which Duke licensed to Enzyvant Therapeutics, GmbH for development in 2016, uses thymus tissue that undergoes a series of intricate processes and then is implanted in babies with athymia, where it selects T-cells to recognize and attack pathogens. 
Dr. Markert earned numerous accolades throughout her career, including the Duke University Department of Pediatrics Michael M. Frank, MD, Research Prize in recognition of her significant lifetime contributions to the field of pediatric immunology as well as a Duke University and Health System Presidential Award for Executive Leadership for her efforts to develop the program. In 2021, she received the Lifetime Achievement Award from the Immune Deficiency Foundation for her development of CTTI. 
Dr. Markert served as program director of the Duke General Clinical Research Center from 1993 to 2004 and was a member of the American Board of Allergy and Immunology from 1996 – 2004, including a year serving as Chair of the Board in 2002. She served on the FDA Recombinant DNA Advisory Committee from 1997 to 2001 as well as the Institute of Medicine Committee to Review Adverse Effects of Vaccines from 2009 to 2011. 
Dr. Market has transitioned to professor emeritus of pediatrics and plans to remain actively involved in the research and educational missions of the division. Please join John Sleasman, MD, and the entire Division of Allergy and Immunology in celebrating Dr. Markert's remarkable career.
---
"In her own words" was originally published on the Clinical Immunology Society website.