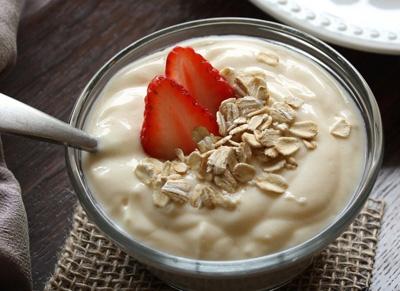 Breathing a sigh of relief now that school is in full swing? The minute they come home, the job of feeding them begins again. And if there is one common request among children, it's snacks! Many parents can feel woefully inadequate in the food preparation department when it comes to snack time. Fear not! There are many options for fun, healthy, and delicious snacks in your pantry and refrigerator. 
Proteins pack a punch. Proteins are an essential component of nutritious snacks because they are filling and prevent a rapid rise in blood sugar. Examples of common proteins that can be used for snacks include peanut butter, cottage cheese, hard boiled eggs, Greek yogurt, turkey or ham slices, nuts, and cheese sticks.
Want to try something new? Try edamame. It is a soybean that can be eaten cooked or dried and is easy to stash in a snack bag. Edamame is tasty by itself, drizzled with a little olive oil, or in salads, rice, and tacos.
A little fat can be healthy. We have heard much in the news over the last few years about the dangers of fat. However, healthy fats are an important part of making meals and snacks filling and satisfying. Examples of common foods that have healthy fats include: peanut butter, cheese, whole milk, avocados, and nuts.
Want to try something new? Mash up an avocado and add it to your sandwich instead of mayonnaise.
Don't confuse snacks and treats. A good snack may resemble the components of a main meal. A treat is a food that tastes good and feels special but usually provides little nutritional benefit and should be eaten infrequently. Examples of common foods that are used as snacks but are really treats: "breakfast" toaster tarts, sugary cereals, packaged sweet breads, fruit cups in syrup, and pretzels.
Want to try something new? Pick a day of the week to enjoy a treat and make it the family's "Treat Time." Make sure you label it as such so the children start to understand the difference between a healthy snack and a treat.
Watch what you drink. There is an abundance of sugar-sweetened beverages available in stores that are marketed as important or essential for children. The reality is that the vast majority of these drinks are neither important nor essential. They often contain a large amount of sugar and have very little nutritional value. Examples of common sugar-sweetened beverages that are marketed to children: soda, fruit juice, sports drinks, chocolate milk, sweet tea, and drinkable yogurts. Avoid these as snacks and put them in the "treat" category.
Want to try something new? Take a water bottle and drop in a few pieces of watermelon or other fruit to give it a fun flavor. If your children really crave the fruit flavor, give them a whole apple or an orange instead of the juice.
The finale. Put it all together and what do you get?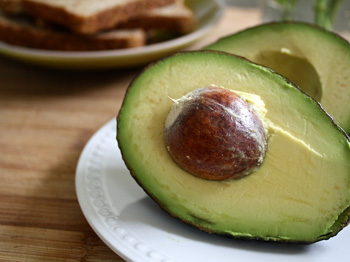 Apple slices dipped in almond butter.
A cheese stick wrapped in a slice of turkey with some whole grain crackers.
A corn tortilla with refried beans and scrambled eggs. 
A banana and peanut butter milkshake.
Carrot sticks with a bit of dressing. 
Hard-boiled egg slices on toast.
Blue corn chips with guacamole.
Cottage cheese with sliced grapes and cinnamon.
Remember to follow these tips when preparing snacks for children to give them energy, incorporate healthy nutrients, and keep them full until dinnertime:
Always include a protein source.
Consider adding in a healthy fat.
Reserve treats for special occasions.
Avoid sugar-sweetened beverages.

Gabriela Maradiaga Panayotti, MD, is an assistant professor of pediatrics at Duke University Medical Center. She is the medical director of the Duke Healthy Lifestyles Program.
---
Related Resources
Kohl's Bull City Fit Dietician's Corner
[Kohl's Bull City Fit]
Choosing Healthy Snacks for Kids
[healthychildren.org]
Selecting Snacks for Toddlers
[healthychildren.org]
Healthy Snacks for Kids - 10 Child-Friendly Tips
[Mayo Clinic]
12 Super-Cool Kids' Bento Box Lunches You Can Actually Make
[Martha Stewart]
"KidsFirst" is a blog, hosted by the Duke Department of Pediatrics, that provides high quality information to families on a wide range of important child health topics.