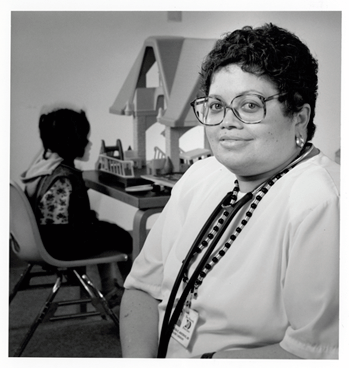 From student activist to Senior Associate Dean for Student Diversity, Recruitment, and Retention, Dr. Armstrong left behind a legacy of almost half a century of service to Duke and the wider medical community.
Dr. Armstrong was born in Rocky Mount, NC on January 19, 1949. In high school she chose not to attend an exclusive New England private school and instead attended Rocky Mount's segregated Booker T. Washington Senior High School. Despite the school board's belief that none of their students would attend college, teachers at Booker T. Washington Senior High taught her and more than forty other students college readiness courses like calculus and trigonometry and ensured that they were prepared to take college entrance exams such as the SAT.
As a result, Dr. Armstrong entered Duke University as an undergraduate in 1966. Her class was only the third at Duke to include African Americans. In 1967, she helped to establish Duke's Afro-American Society. While serving as the society's president in 1969, she helped to organize the takeover of the Allen Building, which she and roughly sixty other students occupied to call attention to the needs of African-American students at Duke. These needs included the establishment of an African-American Studies Department, a black student union, protection from police harassment, and an increase in enrollment and financial support for black students.
After graduating from Duke University, she studied at the St. Louis University School of Medicine and was the only black woman student for three of her four years of studies. Dr. Armstrong went on to become the second African-American woman in the United States to earn a board-certification in pediatric cardiology. With a focus on bringing high quality medical care to underserved populations, her clinical appointments included numerous directorships of pediatric clinics and laboratories in NC and consultancies for the U.S. Military. For her contributions to the medical field, she received the National Medical Association Council on Concerns of Women Physician's 2018 Woman of Medicine Award.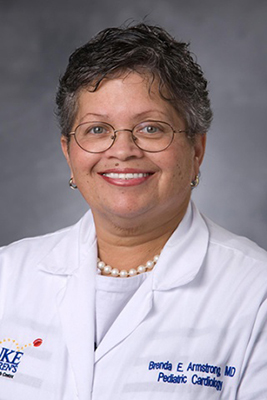 In 1979, Dr. Armstrong became a professor in the Department of Pediatrics for the Duke University School of Medicine. Asked why she would choose to come back to Duke after her experiences as an undergraduate, she explained that she had some unfinished business with Duke and her desire was to make Duke live up to the greatness that she knew it had the potential to be. She became an Associate Dean of Admissions for the School of Medicine in 1996, a position that she would hold for more than twenty years. During her tenure, she played a major role in diversifying the student population of the School of Medicine and is credited with recruiting the most diverse classes in the school's history. In 2017, she was inducted into the Student National Medical Association's Hall of Heroes.
Dr. Armstrong passed away on October 7, 2018, but her legacy lives on in the expanded diversity of the Duke School of Medicine as well as the American medical community as a whole.
To hear more about Dr. Armstrong's experiences in her own words, contact the Archives to view her "Tea with Trailblazers" interview in the Medical Center Library Records Collection. To discover more archival resources related to African Americans at Duke Medicine, visit the subject guide.
McKenzie Long, Duke Medical Center Library & Archives Newsletter Feb. 2019, Issue 381