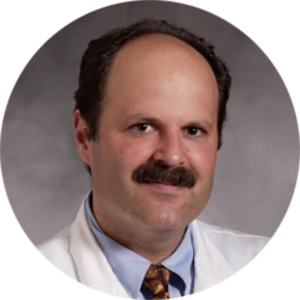 This week's Faculty Spotlight shines on pediatric cardiologist Michael Camitta, MD. Camitta talks to us about how he first became interested in pediatric cardiology as an intern at Duke where he worked with his first research mentor who later became his mother-in-law(!); his insights into the current challenges and opportunities in the field of pediatric cardiology, specifically developing new ways to use technology; and the knowledge he gained from his most significant mentor, Dr. J. Rene Herlong. He also talks about his many diverse passions and hobbies outside of Duke, including family, travel, gourmet cooking, numerous outdoor activities and medical mission trips to Manila, Philippines, Bucharest, Romania and Monterey, Mexico.
How long have you been at Duke? How did you decide to come here?
I have been on faculty at Duke since 2004. However, I came here in 1996 for my residency in Pediatrics and then stayed for my fellowship in Pediatric Cardiology. I originally came to Duke to get a well-rounded training in Pediatrics in a setting of high quality care. At that time, I was uncertain of what I wanted to do for my career, and I felt that Duke gave me the best opportunity to do this. My wife and I also wanted to live in the Triangle as it is close to some of her family, and we felt it was a great place to raise a family. I left Duke for two years after my fellowship to be on faculty at the University of Kentucky then returned in 2004. I was recruited to come back by my mentor to be a part of the pediatric cardiac imaging team. I came back to Duke because I saw it as a place where I could grow my career and give the best care to my patients. I saw Duke as a place where I would take my family for care, and that is important as our patients are part of our big family.
What are your current responsibilities within the Department of Pediatrics? What does your typical day look like?
The three major focuses of my work at Duke are cardiac imaging, inpatient care and adult congenital cardiology. My imaging work involves: 1) Routine transthoracic echocardiography to diagnose, monitor and treat heart disease; 2) Transesophageal echocardiography in the operating room to assist in surgical planning and post-operative assessment/management; 3) Fetal echocardiography to diagnose and treat fetal heart disease along with counseling families and delivery planning. On the inpatient service, I round on the patients in the Pediatric Cardiac ICU along with the ICU team. I see adults with congenital heart disease both as inpatient consults and in a weekly Adult Congenital Heart Disease Clinic. Other responsibilities include co-director of the Duke Adult Congenital Heart Disease Fellowship, membership on the Pediatrics Quality Review Board and participation in multiple Pediatric and Congenital Heart Center committees. My typical day depends on where I am: Mondays and Wednesdays, I am usually reading/performing echocardiograms in the echo lab; Tuesdays, I am in the Adult Congenital Clinic at Duke Southpoint seeing adults born with heart disease from their teens to their 80's; Thursday, I am in clinic at the CHC seeing patients with congenital and acquired heart disease; and Fridays, are a mixture of fetal clinic (Duke or Wilmington), imaging and admin time. A typical day in the echo lab is reading 15-20 echocardiograms along with whatever procedural studies are needed that day. Clinic days are 8-14 patients of various diagnoses. Fetal clinics are usually 5-7 patients with diagnosis, image review and counseling. On my inpatient weeks (8-10 per year), I round with the ICU team in the morning then see patients, meet with families and review testing with the team during the rest of the day. As this is a teaching hospital, education is an important part of every day I am at work. One of the unique things about my work is that I care for patients from fetal life to old age; in that vein I have taken care of adult patients and their children both before and after birth.
How and when did you initially become interested in medicine? What made you decide to pursue a career in pediatric cardiology in particular?
I graduated from MIT with a degree in biology and thought I would go into laboratory research as a career. I spent two and a half years working in a biochemistry lab and realized that was not the right long term path for me; however I had an interest in human biology and working with people, which led me to apply to medical school. The time I spent in the lab was invaluable in the techniques I learned and the exposure I got in presenting my research at national meetings. Most importantly, I worked for Dr. Bettie Sue Masters, my first research mentor who later became my mother-in-law!
My interest in pediatric cardiology started as an intern at Duke when I was on a month long pediatric cardiology rotation. The field fit well with my science/engineering background and my love of figuring out complex puzzles. My parents love to tell stories of me taking things apart and trying to fix them with varying levels of success as a child. The physiology was fascinating to me as it was diverse and every patient with the same diagnosis is unique in how their cardiac disease affects them. While I enjoyed the acute inpatient physiology, I was equally drawn to the lifelong relationship that pediatric cardiologists have with patients.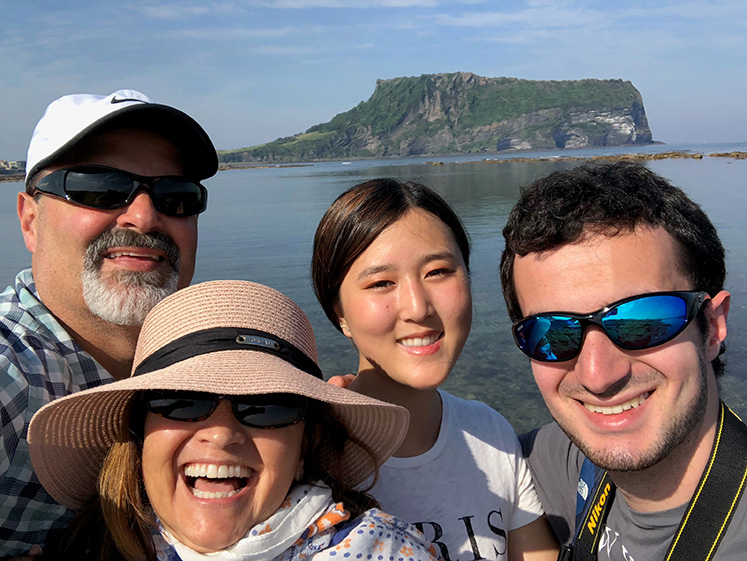 What do you see as the biggest current challenges and opportunities in the field of pediatric cardiology?
There are many current areas of pediatric cardiology that are opportunities for development. We are constantly striving to improve our imaging technology and diagnostic acumen by finding new ways to use technology. For example, using echocardiography to look at how parts of the heart move in relationship to each other as a way to evaluate heart function beyond just looking at how the heart moves as a whole. Another area is improving interventional planning using three-dimensional imaging modalities and 3D printing. This allows both surgeons and interventional catheterization doctors to better plan procedures in advance especially in complex cases where there is more than one treatment option. Individualizing care is an important area of ongoing research. Some patients respond differently to the same treatments. Knowing how each patient might respond to certain medications/treatments will allow us to better direct therapies to be more successful. Improvements in the care for our sickest patients where no treatment options were thought to be available will allow those patients to have a future. Transitioning care from pediatric cardiology to adult congenital cardiology is an area of interest to me as my work spans both worlds. We are working on ways to better assist patients in the transition by focusing on learning about their diagnosis, understanding their care, health literacy and teaching about healthcare finances.
Is there any research or other special projects you are doing or plan on doing?
I am currently working on a project with a multidisciplinary team to improve the feeding, growth and follow-up care of our most complex single ventricle patients after their initial neonatal surgery. I am the Duke PI for a National Quality Improvement Collaborative focused on improving survival, growth and neurologic outcomes in single ventricle patients. We just finished a multi-center two-part project looking at risk factors for development of pulmonary hypertension in adults with repaired congenital heart disease; hopefully that will lead to another project on the diagnosis, monitoring and treatment of these patients and will better allow us to identify high risk patients.
What do you enjoy most about your work?
I am lucky to have a job that I enjoy because of the people I work with, the patients and families I interact with, the environment I work in and the disease physiology that I see. I love the long term relationship I have with patients and their families and seeing my patients not just be healthy but succeed in life. It makes me feel a little old when I have patients who graduate from college or get married or have children of their own but it is so rewarding. I love the supportive team I work with where everyone is ready to help anytime and everyone is focused on the same goal to provide the best care for our patients.
Who was your most significant mentor and what knowledge did you gain through this collaboration?
My most significant mentor early in my medical career was Dr. J. Rene Herlong. He was an accomplished imager and student of anatomy who taught me as a fellow then recruited me back to Duke as an attending. I grew as a young faculty member under his tutelage. On a basic level he taught me about cardiac imaging and complex cardiac anatomy. What I most learned from Rene was patience in spending the time to make an accurate diagnosis with echocardiography. It is easy to make a basic diagnosis but hard to make a complete diagnosis, but having all that information is important in providing the best treatment outcomes for patients. I learned how to be a compassionate physician by observing him in his day to day work. Finally, I learned to balance my work life and home life and to be able to focus on my family and interests outside of work to make for better emotional and physical health.
You completed your residency and fellowship at Duke--do you have any advice for trainees?
My biggest advice is to be open to all experiences and all future options. I started pediatrics not knowing what I would do and then found cardiology. I started cardiology thinking I wanted to be an interventionalist in the cath lab and then discovered imaging.
What passions or hobbies do you have outside of Duke?
Outside of Duke, I love spending time with my family, including Debbie, my wife of nearly 28 years, our two college-aged children, Caroline and Christopher, and our Goldendoodle, Láska. We love to travel in the US, Canada and around the world. We enjoy traveling on our own itineraries, often by car, wherever we go so that we can explore at our own pace. I am an avid chef cooking gourmet meals from things we have had on our travels to dishes we have had at restaurants locally. In the same vein, I enjoy brewing my own beer to share with friends and experimenting with new flavors. I love outdoor activities, particularly playing tennis, kayaking, hiking, mountain biking, slalom waterskiing and camping. We spend time as a family volunteering in the community with a variety of organizations. I have gone on many medical mission trips to help provide cardiac surgical care with the goal of helping to develop self-sustaining cardiac surgical centers in Manila, Philippines, Bucharest, Romania and Monterrey, Mexico.