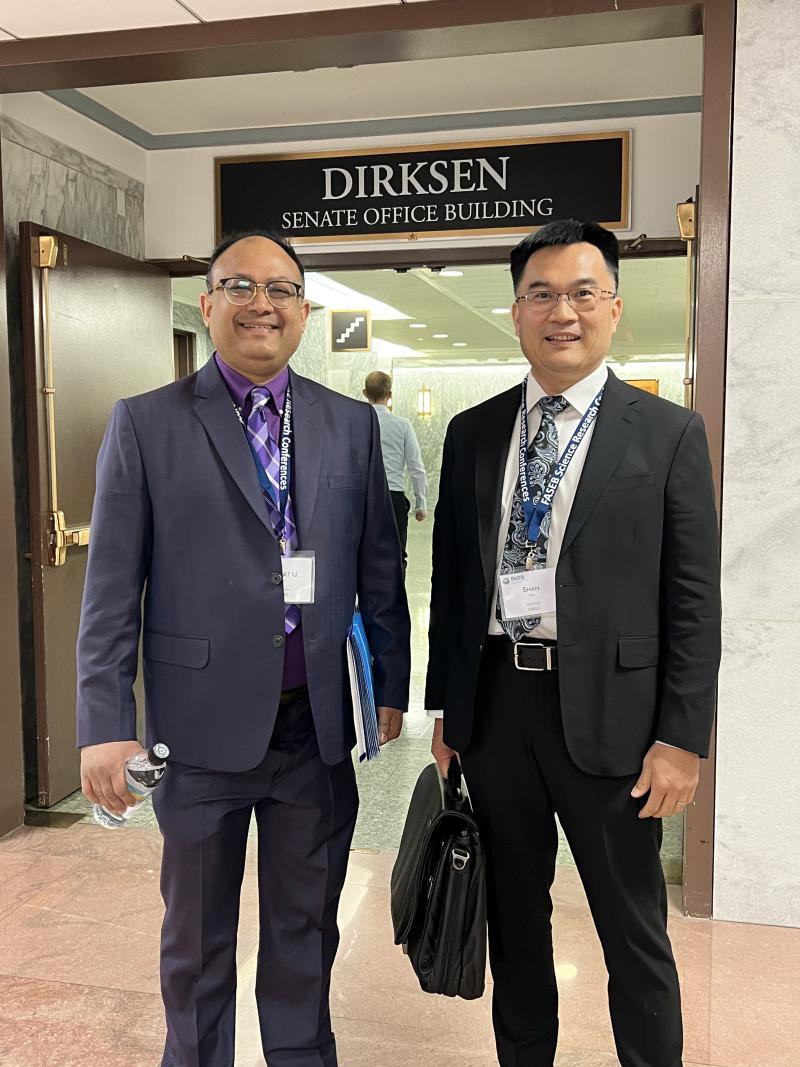 As a member of the board of directors on the Federation of American Societies for Experimental Biology (FASEB), Samrat Das, MBBS, associate professor in the Division of Hospital Medicine, recently had the opportunity to represent 25 scientific societies and 11,5000 scientists to advocate for increased NIH and NSF funding. Das as well as Shan Yan, PhD, professor in the Department of Biological Sciences at UNC Charlotte, as the NC delegates, highlighted the impact of increased funding on the NC institutions and the economy of NC, including meetings with congressional staff of Senator Thom Tillis, Rep. Valerie Foushee (NC-4) , Rep. Deborah Ross (NC-2) and Rep. Alma Adams (NC-12), who were all supportive of these efforts. The following were some of the talking points that were addressed:
 
FASEB and 300 other organizations recommend at least $50.924 billion for NIH in FY 2024 to support careers for younger researchers, keep pace with inflation, and allow NIH to fund new grants.
---
FASEB recommends that NSF receive $15.7 billion in FY 2024 (as authorized in the CHIPS & Science Act) to allow NSF to create new early-career fellowships, fund more grants, increase NSF's average award size, and lengthen the time of awards. 
---
There exists a real threat of losing our edge in industries such as biotechnology if we do not continue to prioritize increasing investments in science, shared resource facilities, including core facilities, and building a diverse workforce.
---
Inflation continues to impact the research environment as costs increase for labor, supplies, specialized equipment, and animal models. 
---
We are fortunate that Drs. Yan and Das and over 40 other scientists attended the first in-person Hill Day since 2019, but you don't need to come to Washington to urge Congress to fund science. Tweet your elected officials and ask them to commit to our FY 2024 recommended funding levels for federal research. 
For more information, please visit: https://bit.ly/3yOTvZ6.