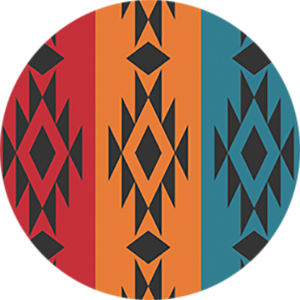 They have lived on this land since time began, and they will always be the first Americans.
In November, we celebrate our nation's indigenous people during National Native American Heritage Month. In addition, Nov. 26, 2021, is Native American Heritage Day.
These observances honor the knowledge, traditions and achievements of American Indians and Alaska Natives, and the hundreds of unique tribes they represent. Did you know North Carolina is home to the largest population of Native Americans east of the Mississippi River? Eight Native American tribes call North Carolina home. The Lumbee tribe is the largest tribe in the state. We will be hearing from our Native American colleagues in upcoming stories in the Inside Duke Health e-newsletter. You can also show your support by downloading a Zoom background.
In addition to these feature stories, we invite you to learn more about Native Americans' past and present experiences, reflect on the challenges they have faced and still face and commit to supporting the rights of Indigenous people in the Americas and around the world. More information about the N.C. tribal communities can be found here. And the North Carolina Museum of History will celebrate its 26th Annual American Indian Heritage Celebration on Saturday, Nov. 20, with a special online experience.
Standing in solidarity with our colleagues and the communities we serve is one more way to appreciate the breadth and depth of our Duke Health family. It is a gift for which we are truly thankful.
 
Your Duke Health Leadership Team