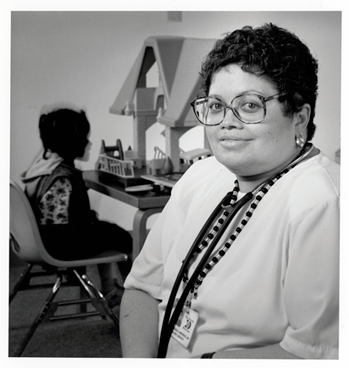 As one of the first Black students to attend Duke University, Dr. Brenda Armstrong helped organize the Allen Building Takeover in 1969 before becoming the second Black woman in the United States to be a board-certified pediatric cardiologist. In 1979, she joined the faculty at Duke's School of Medicine — a move that would stand to make Duke a better place to study medicine in the proceeding decades.
When asked why she returned to Duke to teach, Armstrong said, "she had unfinished business with Duke, and her desire was to make Duke live up to the greatness that she knew it had the potential to be," according to an article from the Department of Pediatrics.
Armstrong served as associate dean for admissions for the school for more than 20 years, and later she was named senior associate dean for student diversity, recruitment and retention. Armstrong pioneered a strategy and approach including being an early adopter of a holistic admissions process to help broaden the school's definition of excellence and diversify the students admitted to the Duke School of Medicine. She cultivated authentic relationships and invested in coalition building with institutions across the nation resulting in a richly diverse pool of applicants applying to the Duke program.
Now, her legacy for diversity is remembered with the Brenda Armstrong Award for Advancing Diversity and Inclusion, and award given out annually by the Duke chapter of the Student National Medical Association (SNMA) to faculty or residents who have contributed to the advancement of underrepresented medical students according to her vision.
"She was not shy or reserved about what she thought needed to happen, and it was very direct, in a positive way," said Dr. Mary E. Klotman, dean of Duke's School of Medicine. "If she hadn't pushed as hard, it might not have had a lasting effect, but she was absolutely focused on what she believed was really needed here."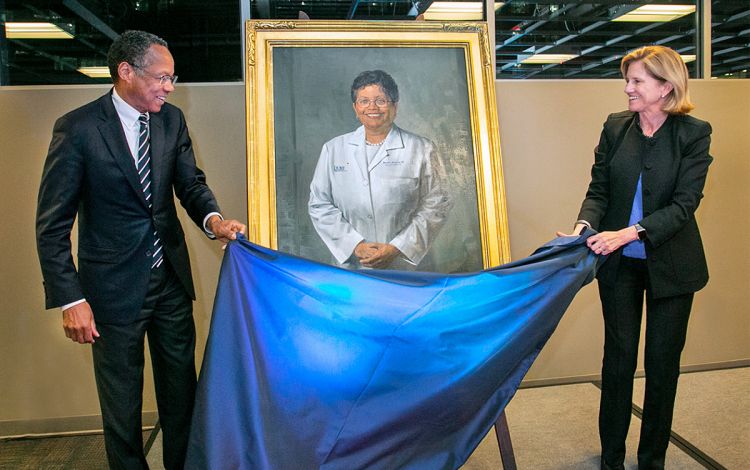 A portrait of Dr. Armstrong, who died in 2018, now hangs in the admissions office of the School of Medicine. Today, underrepresented minorities comprise 28 percent of the medical student population in the School of Medicine.
"It's a mark of excellence in our school," Klotman said. "I believe our workforce and particularly our professional workforce needs to reflect our community, and our community in Durham is a very diverse community."