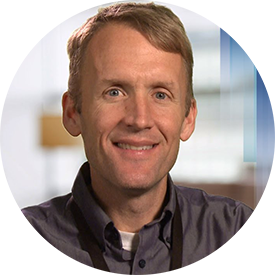 Robert Benjamin, MD, has recently been named Chief of the Division of Endocrinology in the Department of Pediatrics, effective May 1, 2021.
Benjamin joined the Duke faculty in 2006 and is currently an associate professor of pediatrics in the Division of Endocrinology. His clinical research interests focus on calcium and phosphorus disorders, disorders of the calcium sensing receptor gene, and type I diabetes.
As a pediatric endocrinologist, Benjamin cares for infants, children and adolescents with metabolic disorders caused by hormone deficiency or excess. Although treating patients with type I diabetes (juvenile diabetes) is a common part of his practice, he also see patients with other endocrine conditions, including thyroid disorders, growth disorders, calcium and vitamin D disorders and rare metabolic bone disorders. In addition to expert medical treatment and management of complex endocrine disorders, patient education in dealing with illnesses over time is another important component of the care he provides.
"Dr. Benjamin's impressive strengths and experience make him the ideal leader for the Division of Endocrinology, and we are fortunate that he will be serving in this new role," says Ann M. Reed, MD, chair of the Department of Pediatrics and physician-in-chief of Duke Children's.
Michael Freemark, MD, who has served as chief of the Division of Endocrinology since 1991, has elected to step down as chief to dedicate more effort to his work focused on obesity and childhood malnutrition, pediatric diabetes, intermediary metabolism, and the control of fetal growth.