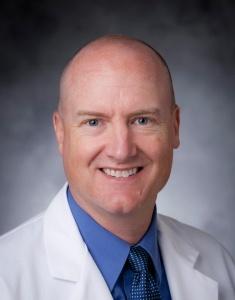 Preschoolers with asthma may have worse symptoms if they're overweight.
Compared to those with a healthy weight, heavy kids with untreated asthma had 37 more days with symptoms a year, according to a new report.
The study findings show that "early life weight gain does worsen the severity of asthma in the youngest patients," said study leader and lung specialist Jason Lang, MD, associate professor of pediatrics in the Division of Pulmonary and Sleep Medicine.
"Weight does not hamper the effectiveness of inhaled steroids in preschoolers, but this study provides clear evidence that maintaining a healthy weight in preschoolers may be an effective strategy for controlling asthma," Lang added. He directs Duke University School of Medicine's children's pulmonary function laboratory.
Nearly 10 percent of children in the United States have asthma, the study authors noted. The respiratory condition is a leading cause of emergency room visits and hospitalization among preschoolers.
For the new study, Lang's team looked at data from three clinical trials that took place between 2001 and 2015. Among more than 700 kids aged 2 to 5 years included in the analysis, one-third were overweight.
Some of the children had been randomly assigned to use inhalers daily while some used them occasionally. Others were given placebos while some received no treatment.
Overweight and obesity did not appear to reduce the effectiveness of corticosteroid inhalers in easing asthma symptoms, such as shortness of breath, coughing and chest pain.
But overweight kids -- those with a body mass index (BMI) above the 84th percentile -- who didn't use an inhaler had 70 percent more days with asthma symptoms than untreated kids with a healthy weight, the study found. BMI is a measurement of body fat based on height and weight.