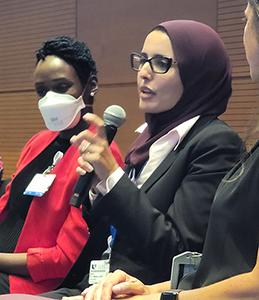 Save the Dates
What: 2023 Pediatrics Research Retreat
Date: Thursday, April 13 and Friday, April 14
Time: 1:00 to 5:00 pm each day
Where: Trent Semans Center (in-person)
Keynote address: TBD
Tentative Agenda 
(More details will be posted when available.) 
Call for Abstracts
Submission Deadline: Wednesday, March 1, 2023
This is an opportunity for members of the Department of Pediatrics to share their research design, progress, and new insights with others in the Duke community. Final results are not required, and 'works in progress' and posters that have been recently presented at other meetings are welcome. Open to all trainees (including students), research staff, and faculty. 
All submitted abstracts will be included in an electronic abstract book and will be invited to participate in the poster session during the retreat.
Trainee abstracts (students, residents, fellows) will be peer-reviewed, with the 'best' abstract in each category selected for platform presentation. 
Note: We are encouraging the submission of abstracts related to community-engaged research.
Abstract Categories
Basic/Translational Research
Clinical Research (includes Educational)
Public Health/Implementation Science 
Improvement Science (improve a problem using Quality Improvement (QI) methods)
Please see attachment for submission instructions via Qualtrics and abstract template. Abstracts must be submitted on template provided.
Attachments