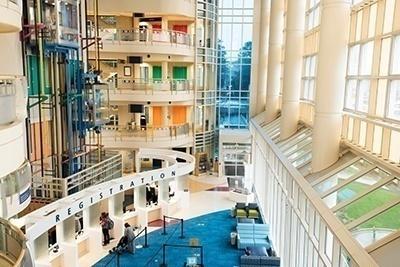 The Division of Infectious Diseases in the Duke Department of Pediatrics has recently announced the transition of three senior faculty to prominent new leadership positions.
Sallie Permar, MD, PhD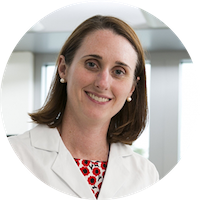 Sallie Permar, MD, PhD, was appointed chair of the Department of Pediatrics at Weill Cornell Medicine and pediatrician-in-chief at NewYork-Presbyterian/Weill Cornell Medical Center and NewYork-Presbyterian Komansky Children's Hospital, effective Dec. 1, 2020.
As chair of the Department of Pediatrics at Weill Cornell Medicine, Permar oversees 14 subspecialty divisions, including allergy and immunology, cardiology, hematology and oncology, infectious diseases, and pediatric primary care. The department also houses dozens of associated programs, services and clinics including the pediatric hematology/oncology clinic, the neonatology service located at NewYork-Presbyterian Alexandra Cohen Hospital for Women and Newborns, and multiple outpatient care sites and subspecialty facilities for the diagnosis and treatment of a wide range of pediatric disorders.
In her new role, Permar is also responsible for furthering the discovery and translation of treatments and prevention strategies to better the lives and health of children. She actively seeks to expand collaborations between basic science investigators and physicians who provide pediatric clinical care across Weill Cornell Medicine departments and institutes. She also works to strategically grow the education program, supporting future generations of pediatricians and pediatric physician-researchers through mentorship initiatives.
Permar was recruited from Duke University School of Medicine, where she served as the Wilburt C. Davison Distinguished Professor, professor of pediatrics, immunology, pathology, and molecular genetics and microbiology; associate dean of physician-scientist development; and founding director of the Children's Health and Discovery Initiative.
Permar's research focuses on the treatment and prevention of viral infections in newborns. She and her team are working on the development of vaccines to prevent mother-to-child transmission of viruses such as HIV, Zika and cytomegalovirus (CMV)—the most common congenital infection and a leading cause of birth defects, affecting roughly one in 150 newborns. She discovered in her research a protein in breast milk that neutralizes HIV, and developed a nonhuman primate model for congenital CMV infection, now being used to test CMV vaccine strategies.
Board-certified in pediatrics and pediatric infectious disease, Permar has been honored with several prestigious awards, including the 2014 Young Investigator Award, the 2020 E. Mead Johnson Award from the Society for Pediatric Research, the Presidential Early Career Award in Science and Engineering, and most recently, the Gale and Ira Drukier Prize in Children's Health Research from Weill Cornell Medicine. She is a member of numerous professional organizations such as the American Society for Clinical Investigation, the American Association for the Advancement of Science, the American Pediatric Society and the American Academy of Microbiology, and she sits on the board of the National CMV Foundation.
Permar has published nearly 150 studies in journals including Nature Medicine, Cell, Proceedings of the National Academy of Sciences and JAMA Pediatrics, as well as top publications in her field, and her work has been consistently funded by the National Institutes of Health (NIH) and foundations such as the Bill and Melinda Gates Foundation and the Doris Duke Charitable Foundation. She serves on the editorial board for the Journal of Clinical Investigation and the Journal of Virology.
Importantly, she has led a number of NIH-funded training programs to develop physician-scientists, including serving as director of the Pediatric Scientist Development Program, which is supported by the National Institute of Child Health and Development (NICHD) and the Association of Medical School Pediatric Department Chairs (AMSPDC), and which trains pediatric subspecialists across the nation for a career in pediatric health research.
Permar received a Bachelor of Science from Davidson College and went on to earn a doctorate in microbiology/immunology from Johns Hopkins University Bloomberg School of Public Health and a medical degree from Harvard Medical School. She completed her clinical training in pediatric infectious diseases at Boston Children's Hospital. After serving as an instructor and then assistant professor of pediatrics at Harvard Medical School, she joined the faculty of Duke University School of Medicine in 2011.
Coleen Cunningham, MD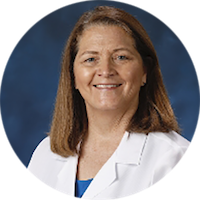 Coleen Cunningham, MD, was appointed chair of the Department of Pediatrics at the University of California, Irvine School of Medicine (UCI) and senior vice president and pediatrician-in-chief for the Children's Hospital of Orange County (CHOC), effective March 1, 2021.
In her new role, Dr. Cunningham is responsible for leading UCI's Department of Pediatrics and its 16 divisions that comprise the spectrum of pediatric diseases and disorders. Under her leadership, the department will continue to enhance its mission of providing exceptional patient care and medical education in pediatrics, and conducting cutting-edge research to advance children's health.
As CHOC's senior vice president and pediatrician-in-chief, Cunningham will serve as a senior clinical leader with oversight for the healthcare system's pediatric medical and surgical services, academic advancement, and research and teaching programs, in addition to serving as the key physician executive liaison between CHOC and UCI.
Cunningham served as a professor of pediatrics in the Division of Pediatric Infectious Diseases, chief of the Division of Global Health, and vice chair for research in the Department of Pediatrics at Duke University Medical Center. She held a secondary appointment in the Department of Pathology.
Cunningham earned her undergraduate degree in biochemistry at the State University of New York (SUNY) at Binghamton, followed by medical school, residency and fellowship at SUNY Upstate in Syracuse, NY. She was recruited to Duke in 2003 to serve as the chief of the Division of Pediatric Infectious Diseases and director of the Pediatric HIV Clinic. In the 17 years that she has practiced in North Carolina, she has provided care to children with infectious diseases, including those with HIV. She has participated in with State HIV Advisory Group and was honored by the state as a "Long-term HIV-Provider". Her professional activities include study of the prevention and treatment of HIV infection in children and adolescents, with a special emphasis on vaccines to prevent perinatal and breast milk transmission of HIV. She has led numerous studies in the Pediatric AIDS Clinical Trials Group (PACTG), the International Maternal Pediatric Adolescent AIDS Clinical Trials Network (IMPAACT), and the Adolescent Trials Network (ATN).
Cunningham has co-authored more than 120 manuscripts, book chapters and other scholarly writings. Since arriving at Duke, Dr. Cunningham has played a major role in mentoring faculty, fellows, and other trainees within her division and across the Department of Pediatrics.
William J. Steinbach, MD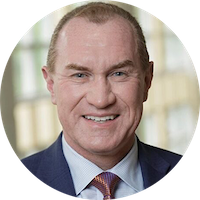 William J. Steinbach, MD, will join the University of Arkansas for Medical Sciences (UAMS) as chair of the Department of Pediatrics and associate dean for Child Health in the UAMS College of Medicine, as well as pediatrician-in-chief of Arkansas Children's, effective Jan. 15, 2022.
The Department of Pediatrics is the largest department of the University of Arkansas for Medical Sciences (UAMS) College of Medicine in Little Rock, Arkansas. The main offices of the department are located on the campus of Arkansas Children's Hospital a long-time clinical and teaching affiliate of UAMS. The two institutions coordinate clinical service, educational programs and research initiatives among pediatric faculty and other university faculty. Pediatrics' faculty is also assigned to selected areas within the UAMS Medical Center and physicians from the Department provide clinical services on a regular basis to regional clinics around the state.
Steinbach is currently the Samuel L. Katz Distinguished Professor of Pediatrics and a professor in the Department of Molecular Genetics and Microbiology as well as chief of the Division of Pediatric Infectious Diseases at Duke University. Since October, he has also served as the interim chief of the Division of Pediatric Transplant and Cellular Therapy, and as vice chair of research for the for the department since March.
Steinbach founded the Duke Pediatric Immunocompromised Host Program, a multidisciplinary clinical care and research program supporting immunosuppressed children. His molecular, translational and clinical research focuses on the pathogenesis, diagnosis and treatment of invasive fungal infections and spans broader efforts with all infections in immunocompromised patients. His laboratory centers on the fungus Apergillus fumigatus, a leading killer in patients with lowered immune systems, and the development of novel antifungal drugs and diagnostic assays.
He has multiple active basic, translational and clinical research grants from the National Institutes of Health (NIH) that he will bring to UAMS.
Steinbach founded and directs the International Pediatric Fungal Network, a NIH-funded global consortium of 55 sites dedicated to investigating pediatric invasive fungal infections through multicenter cooperative studies. He also co-founded and co-chairs the biennial international Advances Against Aspergillosis conference. He has co-edited four different infectious diseases textbooks and serves on multiple national committees.
Steinbach earned his Bachelor of Science degree in biology in 1994 from the University of Notre Dame and his medical degree in 1998 from the University of North Carolina at Chapel Hill School of Medicine. He completed a pediatrics residency at Stanford University before continuing his training with a pediatric infectious diseases fellowship funded by the NIH through the Pediatric Physician-Scientist Development Program at Duke. He joined the faculty at Duke in 2004 as an assistant professor.
In 2016, he received the American Federation for Medical Research Outstanding Investigator Award, given annually to the top translational biomedical researcher in the country under age 45. In 2017, he received the Infectious Diseases Society of America's Oswald Avery Award as the top adult or pediatric infectious diseases researcher under 45.
Congratulations to these faculty on their new leadership roles and best wishes to them in their future endeavors!